DEEPFENCE DEMO
Contextualizing
Cloud Security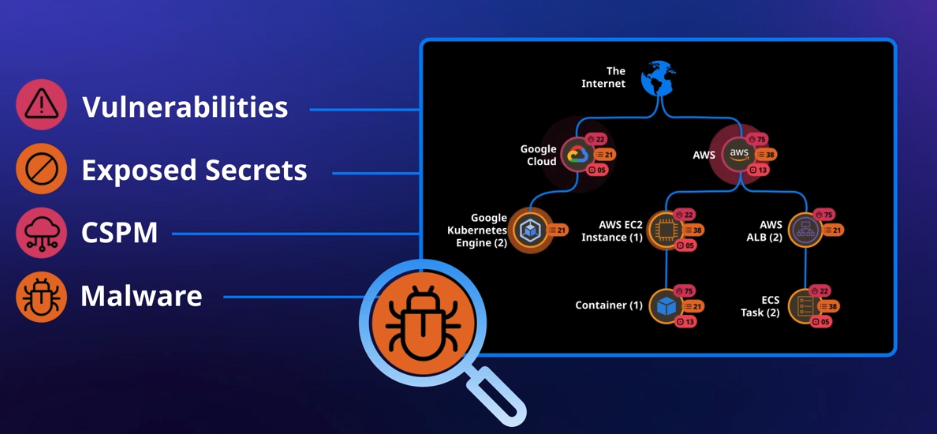 Contextualizing Cloud Security with ThreatMapper
Recorded November 2022 (30 minutes)
Something is missing from cloud security alerting. What's missing is context. When alerts are missing meaning and not actionable, we experience alert fatigue and ineffective operationalization of our security tools. We also waste our budget as we layer on additional tools and spend resources on problems that don't really matter.

With the latest release of ThreatMapper, our open-source cloud security observability platform, we introduce ThreatGraph. It's a powerful new visualization layer that provides the context needed to add meaning to alerts. Join Ryan Smith, Deepfence VP of Product and Growth, for a 30-minute overview and demo of the new features in ThreatMapper 1.4, including:
ThreatGraph, a new feature that uses runtime context like network flows to prioritize threat scan results.
Agentless cloud security posture management (CSPM) of cloud assets mapped to various compliance controls, such as CIS, HIPAA, GDPR, SOC 2, and others.
YaraHunter, the industry's first open-source malware scanner for cloud-native environments.