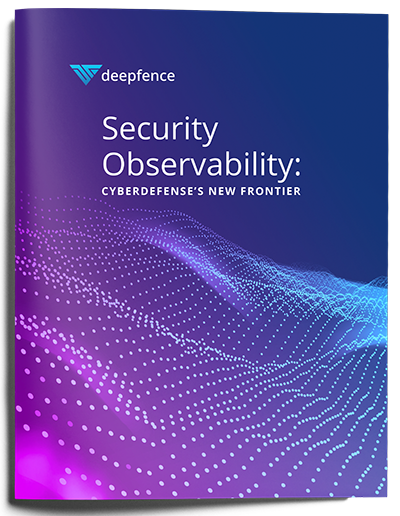 GUIDE

Security Observability:

Cyberdefense's New Frontier
Explore the powerful new world of security observability to protect your cloud native estate
With each passing day, cybersecurity threats increase in frequency and complexity. In the "good old days", visibility and firewalls were often enough. But in today's cloud native landscape, you need more.
Download this guide to explore the limitations of visibility and observability as they are traditionally understood and uncover a new approach – security observability – to detect and remediate malicious behavior across your cloud native applications and infrastructure.
In this guide, we walk through the pros and cons of different levels of cloud native security:
Visibility

Observability

Security Observability
At the end, we explain why cloud native security observability tools are essential to help you assess your threat landscape and protect against today's sophisticated attacks.