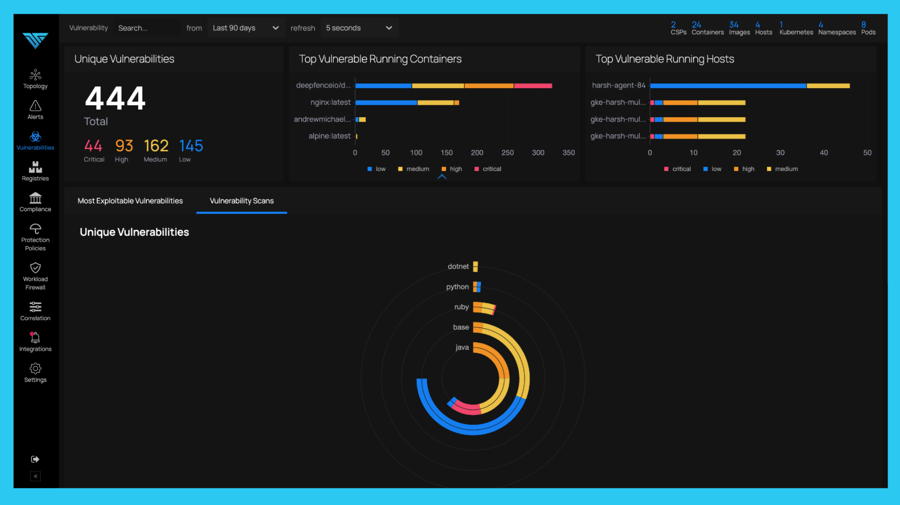 We value time as much as you do. In just 15 minutes, you can find out what Deepfence can do for you, your team, and your organization.
In the 15-minute demo, you will learn about:
ThreatMapper, the 100% free and open source security observability platform that scans production environments for vulnerabilities, sensitive secrets, and compliance exceptions
ThreatStryker, the enterprise solution that extends ThreatMapper with runtime attack analysis, threat assessment, and targeted protection for your applications
Simply fill out the form, and we'll reach out to schedule your demo.